Tom Piercy and Bob Dowell are Managing Director and Managing Director, Analytics, respectively, of Incenter Mortgage Advisors, Denver, which provides trading and advisory services for mortgage servicing rights and whole loans. Contact them at tpiercy@incenterms.com and bdowell@incenterms.com.
Pamela Hamrick is President of Incenter Diligence Solutions, a provider of due diligence and document management services for the mortgage industry. She is reachable at pamela.hamrick@incenterms.com.
Mortgage servicing rights trading has remained brisk thus far in 2023. To help buyers and sellers capitalize on this important strategy while minimizing their risks, MBA NewsLink interviewed Tom Piercy, Managing Director, and Bob Dowell, Managing Director, Analytics, with Incenter Mortgage Advisors and Pamela Hamrick, President of Incenter Diligence Solutions.
MBA NewsLink: How would you characterize the MSR trading market so far this year?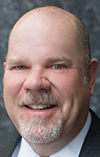 Tom Piercy: It's been robust so far–similar to what we saw in 2022, when volumes were exceptionally high and values increased in sync with higher interest rates. Lenders continue to offer large MSR portfolios of 2020 and 2021 mortgage originations, and the rights to service them are attractive to buyers because of their low prepayment risk. Buyer demand, in turn, is motivating sellers who want to increase their cash position or pare back MSR portfolio size by unloading some assets.
Trading itself is also changing. Technological advances are enhancing participants' ability to optimize trading results, and act with more speed and agility. Throughout this process, though, due diligence is important for lowering buyers' and sellers' short-term and long-term risks.
Read the rest of the article at MBA NewsLink